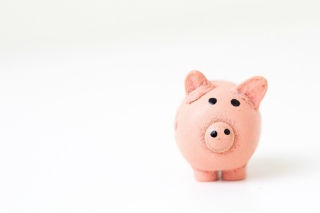 To make an informed decision about a franchise opportunity, you need to make sure you have gathered as much information as possible.
To help you find out if a particular franchise is right for you, we have put together a list of the top 5 questions you should ask:
1. How Much Can I Expect to Earn from this Franchise Opportunity?
It goes without saying that this is one of the most frequently asked questions for franchisees. However, there isn't a definitive answer, because each franchise will be different and will rely on a number of factors, including the economy, their territory, and the owner.
Nevertheless, some franchisors do include "financial performance representations" (FPRs) in the Franchise Disclosure Document (FDD) under Item 19. If your franchisor does not provide this, it is worth speaking to other franchisees to get an idea.
2. How Much Will the Franchise Cost Me?
Before you invest in a franchise, you will want to know how much it is going to cost. This includes your initial setup fees and the ongoing fees. However, it is also important to consider how long you will need to run the business before you make a profit. Ask the franchisor what the average time is from when the franchise opens to when it starts to break even.
3. Where are the Other Franchise Territories, and Will Mine Be Protected?
To get a feel of the level of success of the franchise, it is worth asking where the other franchise territories are and how successful they have been. The franchisor may have a large number of units, but how successful are they?
You will also want to ask how your own territory will be protected. For example, will you have exclusive rights to the territory?
4. What Training and Support Will I Receive?
One of the main benefits of being a franchisee is the amount of ongoing support you receive, both at the start of your business and throughout your contract. Therefore, it is a good idea to ask what type of support you can expect – e.g. will training opportunities be provided regularly, and is any on-site assistance available after the initial setup?
5. Do You Offer Any Discounts or Financing Options?
Money-related questions are crucial when you are thinking about opening a franchise, so don't be
afraid to push for as much information as possible. Many franchisors will provide discounts for certain groups, e.g. veterans, while others may offer deals for particular territory areas they are looking to get into.
You may also want to ask what financing options they have, if any. A lot of franchisors have preferred lenders, so ask who these are so you can get in touch with them. Many lenders are more willing to offer loans to franchisees who are entering into a franchise opportunity they are already familiar with.
These are just some of the most important questions you will need to ask your franchisor. However, the International Franchise Association has also put together an extensive list of questions, which cover everything from products and services to advertising and marketing.
Are you a franchisee? What questions did you ask your franchisor before signing on the dotted line? We would love to hear your comments below!