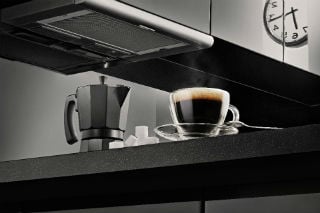 The appliance repair industry is a $4 billion industry and growing. Do your appliance repair customers think they can do without you? That it is easier to replace than repair? Fortunately for this industry, consumer perception is getting away from quick and disposable and turning toward a more planet-friendly and conservative sustainability viewpoint. Share this list with your customer base to see what they really know about their home appliances…and make sure you leave your number!
Question 1: Can Dryer Lint Kill You?
At first glance, this question seems almost laughable. Not so fast – dryers only kick out about 60
percent of their lint into the lint trap. The rest goes through a system of vents, which benefit from periodic cleaning. A buildup of dryer lint over years can actually cause a fire. An appliance repair specialist can clean dryer vents and mediate this risk.
Question 2: Can I just throw an old refrigerator away?
Not without a visit from an appliance repair specialist first! The reason is the refrigerant needs to be removed before a refrigerator goes into a landfill. This substance has to be removed by a professional – don't attempt yourself.
Question 3: Is Putting Ice Cubes in a Garbage Disposal Okay?
Actually, ice cubes are a great way to clean a garbage disposal, and won't do damage to the unit. The cubes pose no risk of "dulling" the blades, because garbage disposal blades are not sharp to begin with. Throwing in lemon slices with the ice can also help to eliminate odors as well as free up lodged food.
Question 4: Can Using Too Much Dishwasher Detergent Be a Problem?
Using too much detergent is, in fact, one of the leading causes of residential dishwasher problems. Overdoing it on detergent can cause leaking, foggy dishes, issues from residual soap buildup, and is simply a waste of detergent.
Question 5: Can I Clean or Maintain Appliances Without Unplugging Them?
No! Powering down appliances is not enough – always unplug them completely before doing any cleaning or maintenance, especially if those appliances use or are located around water, such as the dishwasher or the washing machine. Take away the guesswork by calling in a professional.
Question 6: Why Does My Washing Machine Small Bad?
It's not uncommon for mold or mildew to grow in washing machines because of residual moisture. Running the machine with a cleaning tablet should solve the problem. Otherwise, call a professional to perform an inspection.
Question 7: Is it Really a Problem to Stack Things on the Microwave?
Even though it's a favorite surface in the kitchen for cookbooks, mail, and more, you shouldn't stack things on the microwave. Blocking the vent could shorten the lifespan of the appliance, as well as increase risk for fire.